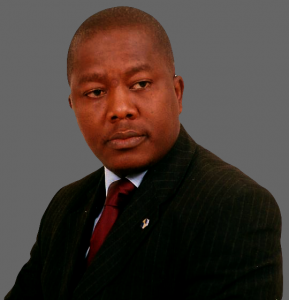 Dr. Tunde Faleye is currently the Managing Director/Chief Executive Officer of Osun State Investment Company Limited. He is a  seasoned Management, Accounting and Finance Executive, Dr. Tunde Faleye is a Deloitte trained http://mercedes-enthusiasts.co.uk/facts-and-figures/w113-280sl/ Fellow Chartered Accountant (FCA), A Certified Information Systems Manager (CISM), Certified Information Systems Auditor (CISA), Certified Information Systems Security Professional (CISSP), Certified Sarbanes Oxley Professional (CSOXP), Certified Risk Analyst (CRA), and Certified Fraud Examiner (CFE)
http://sophiesews.com/soft-furnishings-for-childrens-rooms/ Astute, result oriented leader with proven success in implementing value based management strategies. Critical thinker, superior communicator and a focused team player, with wealth of experience in Banking, Business Management, Financial Management, Risk Management, Information Systems Security, Internal Control Systems and Fraud Examination
http://ford-engineering.com/wp-cron.php?doing_wp_cron=1563370955.5413351058959960937500 Dr. Faleye is a graduate of Northampton Business School in United Kingdom (MSc Accounting & Finance) and a Doctorate degree in Management from Breyer State University with various Management/Leadership courses at World Leading Universities, some of which include:
Order Xanax Online Overnight Shipping HARVARD BUSINESS SCHOOL, U.S.A (American Government)
KELLOGG BUSINESS SCHOOL, U.S.A (Leadership, Teamwork & Negotiation)
Green Xanax Bars Online LONDON BUSINESS SCHOOL, U. K (Managing Company of the Future)
Buy Xanax 2Mg Cheap YALE BUSINESS SCHOOL, U.S.A (The Global Financial Crisis)
Buy Alprazolam Online WEST VIRGINIA UNIVERSITY U.S.A (Forensic Accounting and Fraud Examination)
Xanax Order Uk HEC PARIS (Building Your Leadership Skills)
Buy Generic Xanax Online With over Twenty (20) years of management experience and exposures at world leading organisations, and in developed economy, Dr Tunde Faleye, sits on the Board of many companies and he's the immediate past Chairman of the Board of Osun State Property Development Corporation (OSPDC). Dr. Tunde Faleye has an unparallel drive towards success, meeting targets and achieving extra-ordinary results, with vast ability to convert organisation vision and management strategies, into achievable goals and measurable results.
Generic Xanax Online Dr. Tunde Faleye is happily married to Olubunmi and blessed with lovely kids.